Nicklas in the workshop
Occasionally an 11 year old boy named Nicklas is working together with me in my workshop, where we build different things together. Most of the work is made by Nicklas and the projects are shown below.
Modelplane A10
Plast model kit. It is glued together, painted and then the decals are added. The kit didn't contain a pilot, so I got one 3D printed.
Roleplaying latex sword
The sword is made from a plastic core which is then covered with sleeping pad, fabric and latex. It has finally got a spray paint.
Roleplaying shield
Nicklas first made a drawing of the shield which we then scaled. The shield is primary made from plywood which has been painted.
The shield padding has been re-inforced with gaffa tape and leather straps. The arm 'holder' is adjustable.
Light-saber
Nicklas (now 13) made a drawing of the handle, and then we made the lightsaber. It was quite fun and he was very pleased with the result.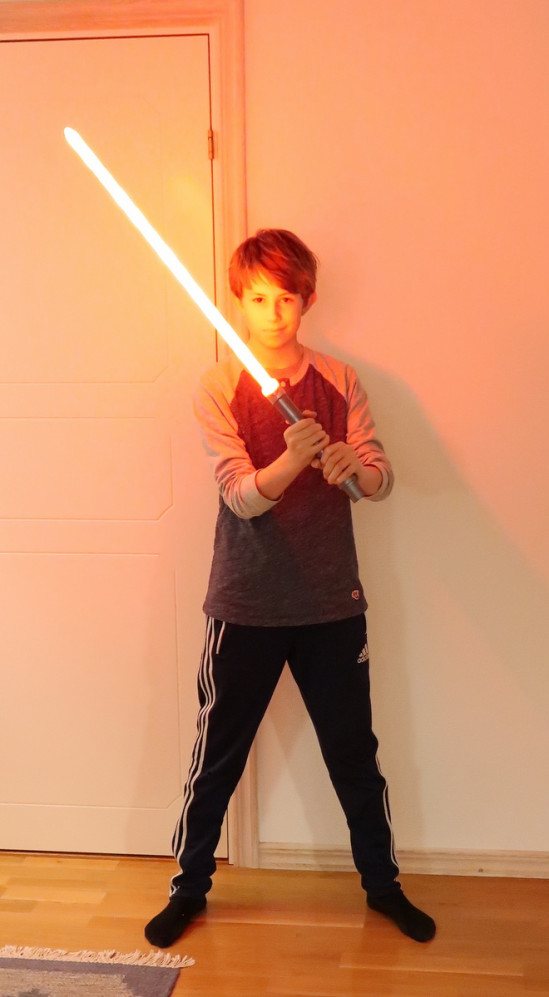 Light saber with sound
We have made a new light saber with sound effects. The handle is mainly 3D printed and the electronics is made with Arduino and based on a project called GyverSaber which I found on the internet. I have made a video of the saber: https://youtu.be/DbYsRi6VJeU


It is possible to remove the 'saber' part, so it can be carried in the belt.

Here are most of the parts that are used to build the saber: